APTA Selects J. Michael Bowers as New CEO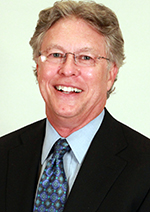 The American Physical Therapy Association (APTA) has selected J. Michael Bowers as its new chief executive officer (CEO), effective February 28, 2014. According to an APTA news release, the announcement comes after an extensive nationwide search that lasted more than 6 months and attracted roughly 160 potential candidates. Bowers will succeed Bonnie Polvinale, CMP, who has been serving as interim CEO since June of 2013.
The APTA news release notes that Bowers comes to the association with recent experience as the CEO of the American Association for Marriage and Family Therapy (AAMFT), working in a variety of leadership positions for more than 25 years and developing expertise in a number of aspects of association management. Also, during his tenure at AAMFT, Bowers presented testimony in 22 state legislatures, the US House of Representatives, and the US Senate.
Bowers is trained as a marriage and family therapist and has prior experience as a therapist in the justice system. He is an active member of the American Society of Association Executives.
Paul A. Rockar, Jr, PT, DPT, MS, states, "On behalf of the APTA Board of Directors, I am thrilled that Michael will be joining us as CEO, and I look forward to working with him."
Rockar adds, "Throughout his career, Michael has proven himself to be an innovative and visionary leader who cares deeply about members and staff. He also exhibits a passion for the types of quality-of-life issues that are so important to mission-based organizations like APTA and to the physical therapy profession."
Bowers says, "I couldn't be more excited or honored to join the staff of APTA in advancing physical therapy. I look forward to getting to know as many members as possible. My commitment to members and the organization is to work collaboratively, with all my energy, to achieve outcomes that matter for patients and for the profession."
[Source: APTA]