Pop Warner Restrictions Aim To Reduce Head Injury Risk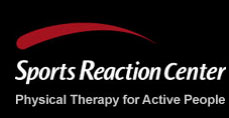 The Chicago Tribune recently reported that Pop Warner Little Scholars Inc, which has more than 120 teams in the Chicago area, is banning a selection of common drills and instructing coaches to spend two-thirds of their practice time on non-contact activities. The change is reportedly a component of a much wider effort to reduce the risk of head injuries.
A news release notes that the new national practice restrictions stem from findings that suggest that many concussions occur primarily in practice. The restrictions state that coaches will only allow full-speed hitting for one-third of weekly practice time. The restrictions also bar any head-to-head, full-speed blocking or tackling drills in which players start more than 3 yards apart.
Neil Chasan, PT, MMT, owner of the Sports Reaction Center (SRC), Bellevue, Wash, comments on the restrictions, acknowledges that while the rule change is essential to preventing football injuries, players, parents, and coaches must have a full understanding of concussion prevention and the steps taken in the event of a concussion. Chasan notes that, "individual players may not be aware that they have suffered a concussion." Chasan adds that this is why Lysted Law requires young athletes to be pulled out of a game when a concussion is suspected, "For this reason it's imperative to get screened so that return to the sport decisions can be made intelligently and safely when appropriate," Chasan says.
SRC recommends baseline testing as a key facet of concussion management, alongside ImPACT and BESS testing. The clinic adds that it also performs testing using its OptoJump technology in order to measure dual functions of the brain while active and D2 by Dynavision to measure reaction time.
Source: Sports Reaction Center