Online Chart Defines Difference Between PQRS and Functional Limitation Reporting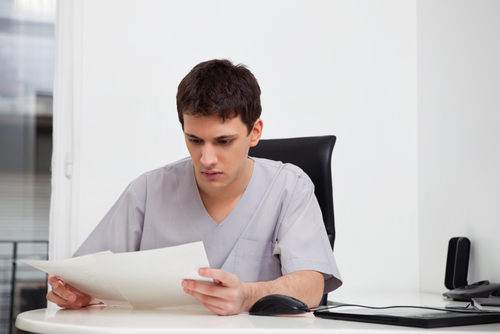 A chart has been posted to the APTA Web site to help members understand the differences between the Physician Quality Reporting System (PQRS) program and a congressionally mandated functional limitation reporting program that begins January 1, 2013. Members of the organization can find the landing page for the tool here, and then log in to view the chart.
According to the APTA, the Middle Class Tax Relief Act of 2012 mandates that the Centers for Medicare and Medicaid Services (CMS) begin functional limitation data collection January 1, 2013, for Medicare beneficiaries. The new functional limitation reporting will be done through nonpayable G-codes similar in appearance to PQRS quality data codes.
The APTA describes the functional limitation reporting as "visit-driven" and states that it must be completed on evaluation, every 10th visit, and at discharge.
The policy reportedly will apply to physical therapy, occupational therapy, and speech-language-pathology services furnished in hospitals, critical access hospitals, skilled nursing facilities, comprehensive outpatient rehabilitation facilities (CORFs), rehabilitation agencies, home health agencies (when the beneficiary is not under a home health plan of care), and in private offices of therapists, physicians, and nonphysician practitioners. Outpatient therapy practices must include this information on the claim form.
Attention is increasing on PQRS as the program changes from an incentive-based program to a penalty program, reports the APTA. PQRS, the quality reporting program for Medicare Part B, was implemented in 2007. Physical therapists are eligible professionals in this reporting program and can report a variety of measures, including pain assessment on initial evaluation and a measure related to the use of a functional assessment tool.
[Source: APTA]